With summer still in season, there is no better time to visit the beach than now. With it's convenient proximity to the bay, Stamford boasts many wonderful options for residents who want to get away for a day full of sand and saltwater.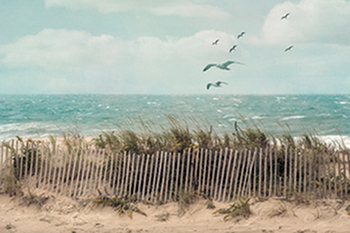 Located less than 15 minutes away from Residences on Bedford is Cove Island Park, one of the highest rated beach parks in Stamford. Boasting a walking/ running trails, children's play area, and a large lawn for kite-flying & other activities, this is the perfect place for a day trip to the beach. A beautiful nature center with displays on Long Island Sound can also be found at the park. If considering a visit, be sure to consult the city's website in order to purchase required passed in order to enter the park.

For a more quiet and intimate day at the beach, Pear Tree Point Beach is a great option located next door in Darien. This beach offers a bathing area, handicap accessible picnic area with tables and grills, a beautiful gazebo, and two beautiful beaching. It also offers a boat launch ramp for residents who would like to get out on the water.

The last beach on our list is Greenwich Point located 20 minutes from downtown Stamford. This beautiful beach is a multi-user recreational park and includes paved walking trails overlooking the beautiful Long Island Sound. With available picnic tables, grills, and restrooms, Greenwich Point is a perfect place for a day at the beach with a group of friends!